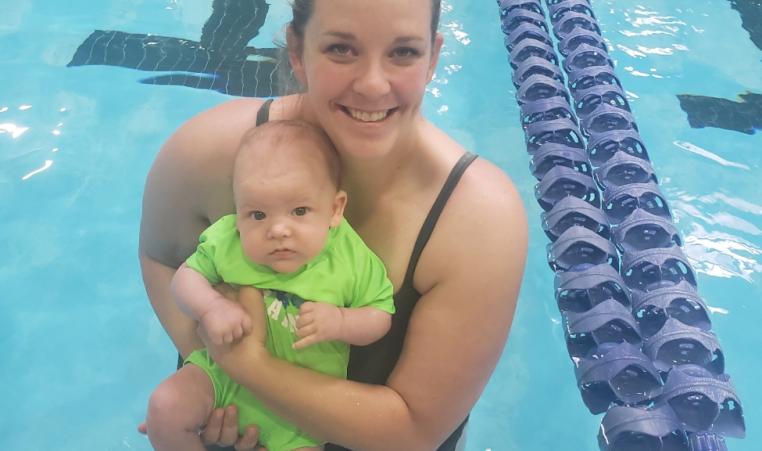 WEDNESDAY, DECEMBER 22, 2021
Why The Y: Julie's Story
As a new mom on maternity leave during the pandemic, it can be isolating with very few parent-tot in-person classes available. Julie, her husband, and their 4-month-old son live in south London, but love visiting the Family YMCA of St. Thomas-Elgin for daytime swim classes. These classes at the Y have allowed Julie to get out and meet other moms and kids in the area, which has made her feel more confident and provided a much-needed outlet. 
"All of the staff have been so friendly and welcoming every time we go. The other moms and I have a great time, and the kids love the class. Our swim instructor Jen makes every class so fun. We are lucky to have an instructor who clearly loves spending time with the little ones and loves her job. We spend the whole class singing songs and splashing around!"
Julie is grateful to have the opportunity to learn life-long skills for swimming and safety that will stay with their son for the rest of his life and help him become a strong, confident swimmer in a fun environment. 
#WHYTHEY