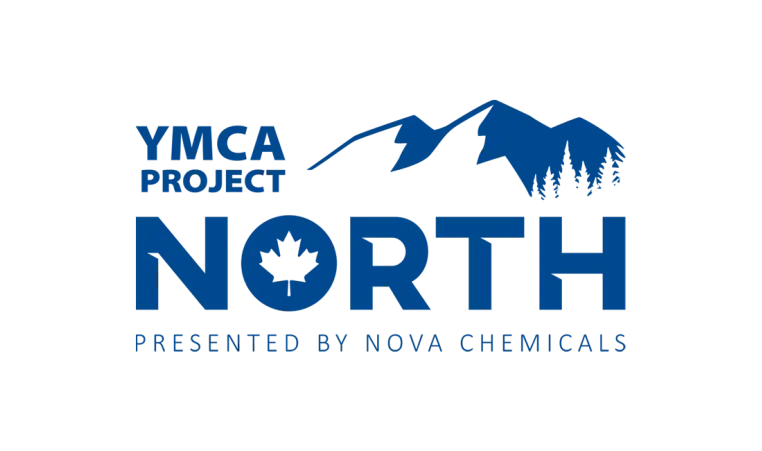 WEDNESDAY, JANUARY 18, 2023
YMCA Project North continues to change the lives of youth and give back to communities.
In 2022, our Y hosted several community events as part of the Project North and Leaders of Tomorrow program sponsored by Nova Chemicals. This innovative leadership program creates change in the lives of youth (grades 9 to 12) in Sarnia and surrounding First Nations communities through experiential learning, collaboration, and community service.
In past years, this experience has included a group trip to communities in northern Alberta. Although travel was not possible during the pandemic, Project North presented community events with important learning opportunities and gathered needed supplies for local First Nations communities. Thanks to the generous support of Nova Chemicals, our YMCA procured Halloween costumes and over 100 winter coats and accessories for families in Walpole Island First Nation, Aamjiwnaang First Nation, Kettle & Stony Point First Nation, and 25 Christmas hampers for families at the Sarnia-Lambton Native Friendship Centre. The hampers included toiletry items, mitts, activity books, pencil crayons, mugs, chocolate, wrapping kits, and a toy for each child.
On November 25, the first of a series of Project North Truthsgiving events gathered over 75 community members including youth, staff, and newcomers to Canada from across our association with Indigenous leaders. This series provided the opportunity to learn about the truths and experiences of Indigenous Peoples. Three leaders and elders from Walpole First Nation and Kettle & Stony Point First Nation with opportunities to hear new perspectives from additional Indigenous leaders in the community. 
YMCA Project North is helping to nurture our future leaders by exposing them to new experiences, people, and learnings. There are many different pressures facing young people in our society, and this project is instrumental in helping young people realize their potential, understand the impact of respect and giving to others, and develop a sense of responsibility to their community. Project North would not be possible without the generous support of lead sponsor Nova Chemicals, and we are grateful to them as a long-time community partner and sponsor of the YMCA.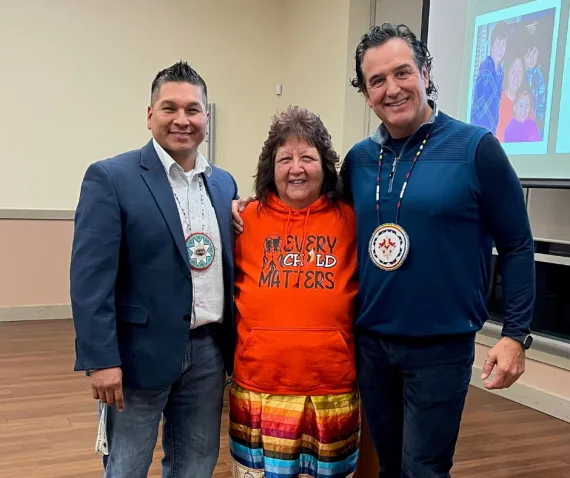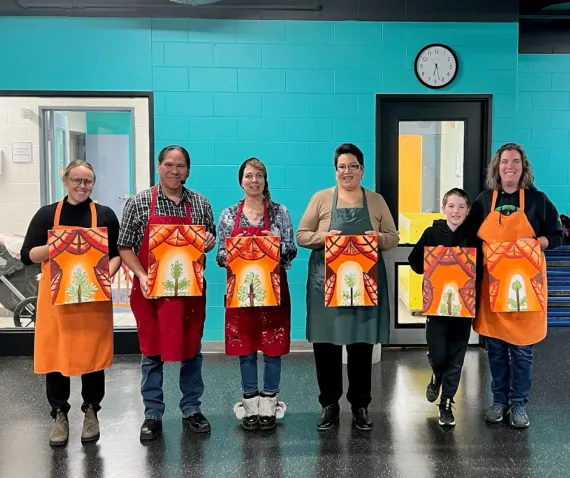 Project North Truthsgiving Speakers & Contributors:
Lila Bruyere
Lila Bruyere is originally from Couchiching First Nation near Fort Frances, Ontario. She is a Residential School Survivor, who went to St. Margaret Residential School from the age of six to fourteen. She is a Residential School educator with a bachelor's degree in Social Work from Carleton University (1998), and a master's in Social Work from Wilfred Laurier University (2014).
Jason Simon
Jason is an ex-professional NHL hockey player and personal trainer who grew up on the Aamjiwnaang First Nation. He is a motivational speaker, touring across North America to bring his positive message to youth, elders, and First Nations. Jason has a Medical Exercise Specialist diploma and has been working with First Nations youth since 2006. His after school and summer camps have mentored over 1000 youth and multiple First Nation communities. Jason now resides in Sarnia where he continues to run after school and summer health and fitness programs. He is also involved in speaking to youth in Indigenous communities throughout Canada and the US.
Stephen W. Tooshkenig
Born and raised on the Traditional Territory of Bkejwanong - Walpole Island First Nation, Stephen is an advocate for youth and speaks across North America sharing inspiration. Recently, Stephen became the first Indigenous golfer to be featured in Score Golf Magazine, a publication distributed across North America. In the article, he shares insights on leadership and a path toward reconciliation.
Moses Lunham
Moses Lunham (Anishinaabe) is an accomplished First Nations Artist from the community of Kettle & Stony Point First Nation. A graduate from Fanshawe College's Graphic Art and Design Program (1990), Moses has worked with many First Nation communities in Southwestern Ontario by providing a wide range of art workshops inspired by his culture. In 2015, Moses was awarded a Lifetime Achievement Award for his art from the Anishinaabek Nation. "My work is a reflection of my people, their spirituality and ideology."
Brothers Wilde
After only one year as musicians, two brothers from Kettle & Stony Point First Nation find themselves riding a wave of success that's carried them all the way to a big contest win in the heartland of country music.