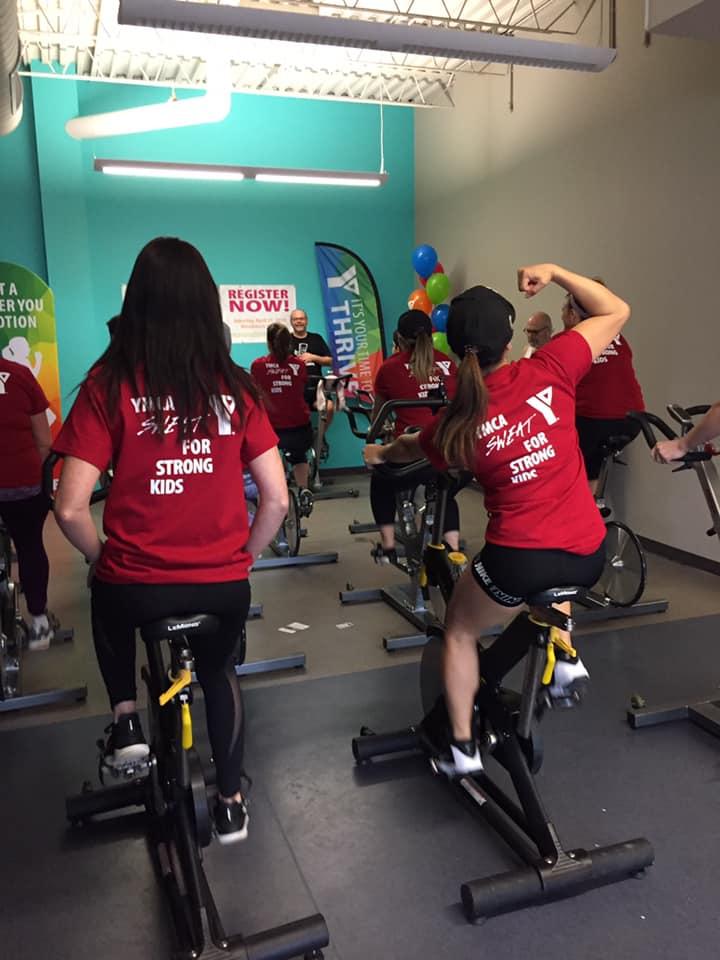 Join us for the 7th annual YMCA Sweat for Strong Kids event on Saturday, April 25th!
It's back - our annual community event in support of YMCA Strong Kids is coming this Spring! Join us for a fun and exciting 45-minute fitness class with your favourite instructors and raise funds for a good cause. Registration is $35, and includes entrance to the event, an event t-shirt and refreshments after your ride.
Help us raise funds and awareness for the YMCA Strong Kids Campaign right here in our Woodstock community.