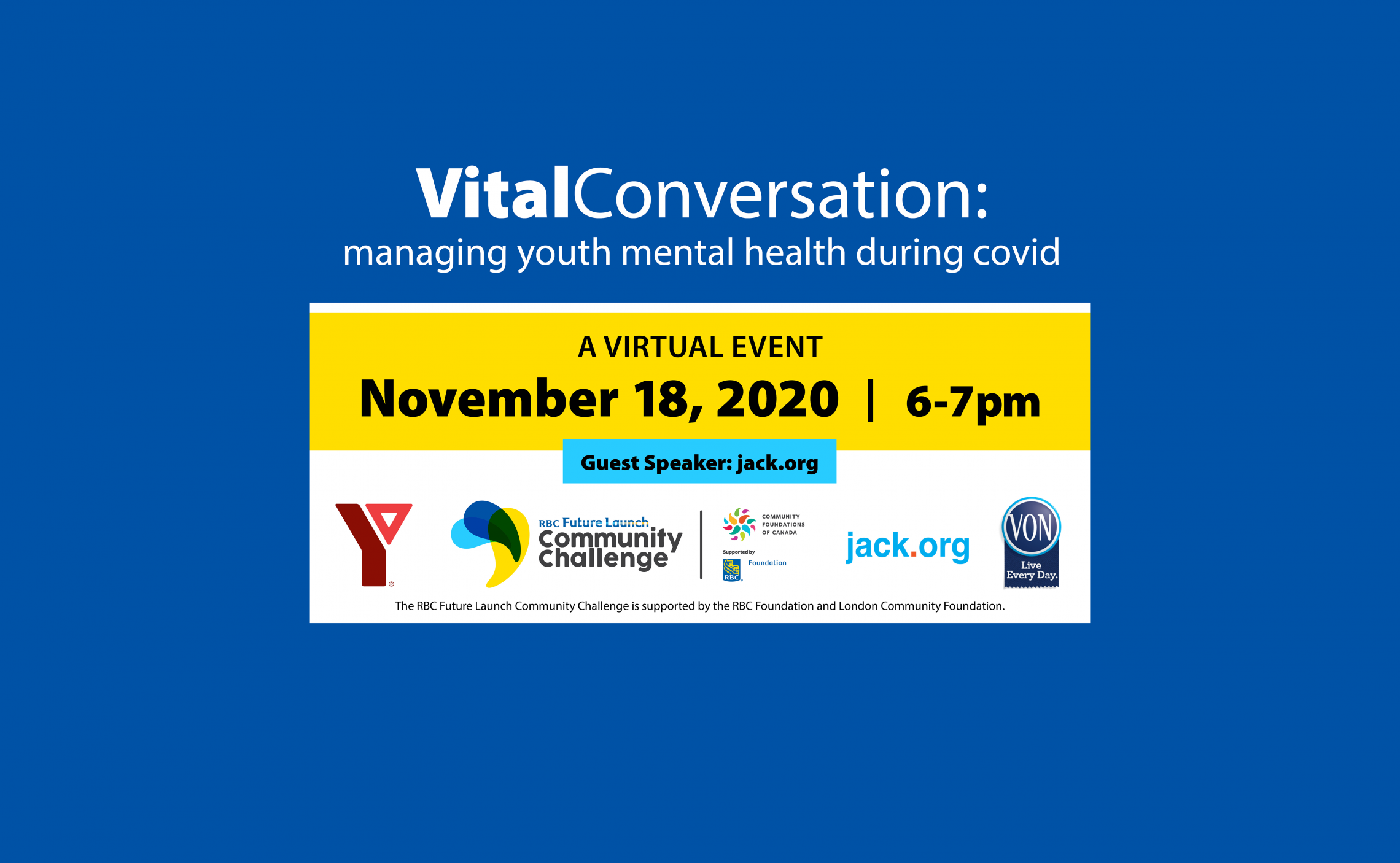 Vital Conversations prompt discussion around solutions to our community's most pressing issues. Managing Youth Mental Health during COVID will feature a 45 min. presentation and Q&A from Jack.org on youth mental health during COVID-19, with tips and advice for youth, parents, educators and community leaders to support the youth in their lives.
Ages 13+ are welcome to attend this virtual event. Come listen to our dynamic speakers from Jack.org and join the conversation!

The RBC Future Launch Community Challenge is supported by the RBC Foundation and London Community Foundation.