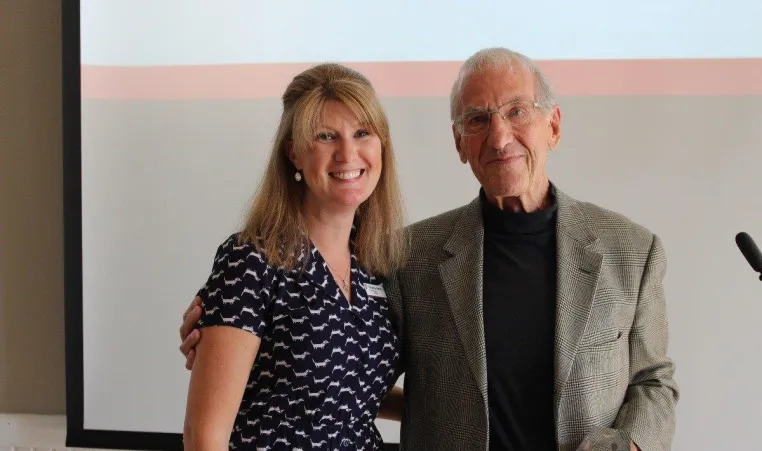 Bill Stewart, with YMCA VP Development Christina Harley
At our YMCA Annual Community Gathering in June, we were delighted to present the William Bowman Award for commitment and service to the YMCA of Southwestern Ontario to a truly inspiring member of our community and a spark who makes our impact possible: Bill Stewart.
As an early member of Centre Branch and longstanding YMCA participant in London, Bill embodies everything the Y stands for. He's helped raise contributions for Centre Branch, Camp Queen Elizabeth, financially assisted memberships, and sending kids to camp. Bill is a trusted advisor and fantastic ambassador, sharing his Y story to encourage others to consider including the YMCA in their estate plans.
Congratulations, Bill, and thank you for everything you do for the YMCA!