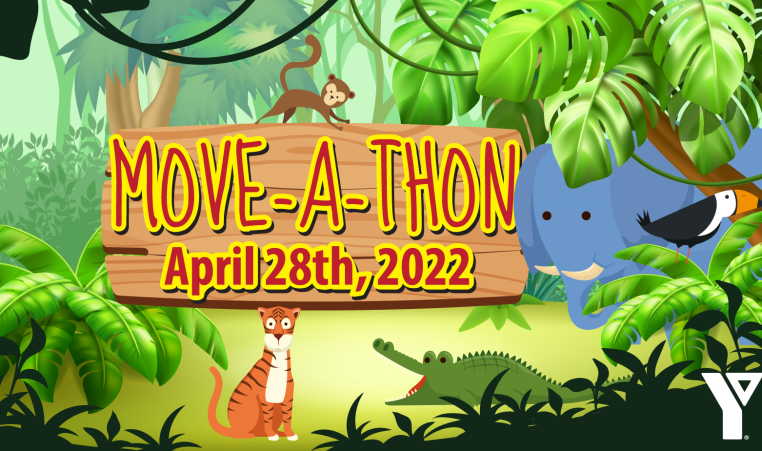 Exciting news about an upcoming event!
WHEN: Thursday, April 28, 2022 
WHAT: We're going to have a roar-some time! Move-a-Thon is a fun-filled event that gets children up and moving while raising funds for Thriving Kids and Youth at the YMCA. Funds raised support access to subsidized children's memberships at the YMCA for kids in need. Over 100 YMCA Child Care and School Age sites will join forces to celebrate fundraising and participate in creative, themed activities. This year's theme is Safari and we're not lion... it's a fun, inspiring day!
HOW CAN FAMILIES GET INVOLVED?
Fundraise: Donate and share to encourage friends and family to pledge their support to the Y!
Participate: Help us get kids in our communities up and moving! Each centre will have unique activities planned for the day of our Move-A-Thon, time to dress up and HAVE FUN! 
Thank you to our lead sponsor: