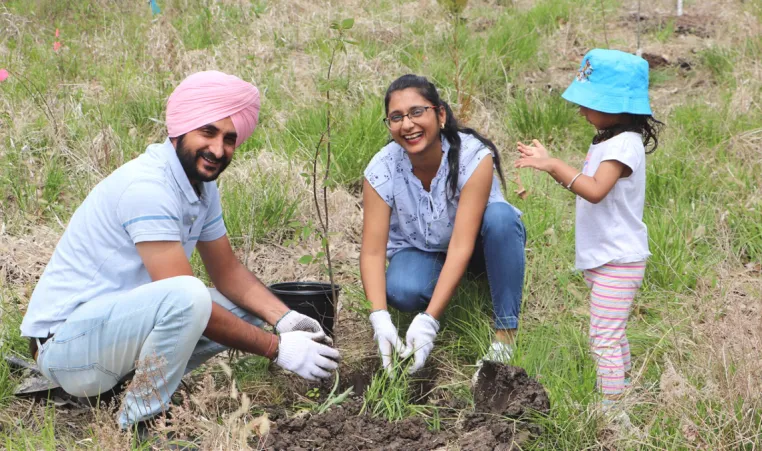 Wednesday, May 25, 2022
Newcomers to Canada volunteer to help the environment in Windsor-Essex.
On May 14th, participants of YMCA Newcomer Services programs came together with others in the community to help make the environment greener in their new home. Over 40 newcomers to Canada participated in a tree planting event at the Solcz Family Foundation Forest, hosted by the Essex Region Conservation Authority (ERCA).
Newcomer volunteers planted large stock trees native to the Windsor-Essex region, including hardwoods and evergreen species. They also learned proper tree planting techniques from ERCA staff, ensuring the long-term growth and survival of the newly planted trees.
This project provided an opportunity to connect with the community and nature while restoring the natural habitat of the forest. This volunteer experience is impactful as it allows for networking and communication and can be used by newcomers to build their skills and resumes going forward.
New to Canada?
The Y is here to make settlement easier. We have programs to help you transition into your new home with trusted and effective support in the Windsor, Sarnia, and London regions. Learn more.