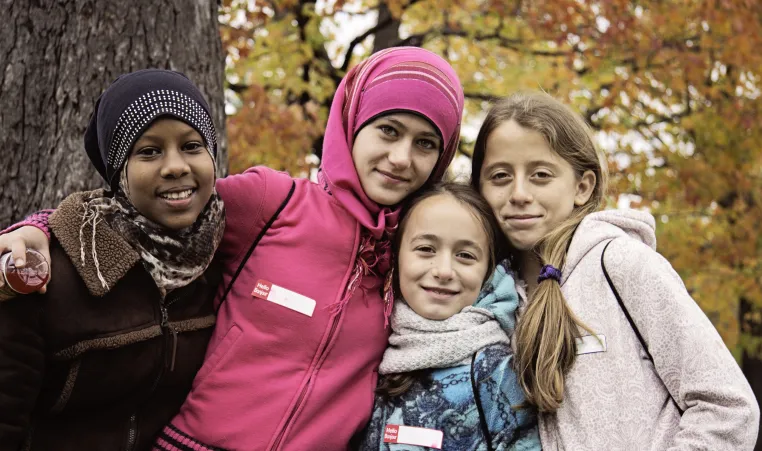 WEDNESDAY, SEPTEMBER 28, 2022
Settling Into A New School Season
Going back to school is an adjustment for all families, however, this can be more challenging for newcomer youth settling into a new school and community. Our YMCA offers two programs across Southwestern Ontario that help newcomer youth and their families get settled into the new school year.
YMAP is a leadership and integration program in London, Sarnia, and Windsor for youth ages 12 to 24 who are permanent residents or convention refugees. Through both in-person and virtual sessions, youth are connected with homework support, recreation, English language practice, employment guidance, and more. YMAP participants gain valuable skills and knowledge in an interactive and engaging environment.
To learn more or refer someone to the YMAP program, please connect with a settlement advisor in your area:
London - Marcela Jerez
marcela.jerez@swo.ymca.ca
226-448-0799
Sarnia - Tatyana Cedeno
tatyana.cedeno@swo.ymca.ca
226-964-1649
Windsor - Karima Nigim
karima.nigim@swo.ymca.ca
226-559-3142
Another initiative supporting newcomer youth is the Settlement Workers in Schools (SWIS) program in Sarnia. We work closely with families to guide them as they navigate the Canadian school system including assistance with registration, communication, introductions, and school expectations. We are pleased to be partners again with the Lambton Kent District School Baord and the St. Clair Catholic School Board this year! 
One of our most successful projects as part of SWIS is also returning this year - the SWIS Café provides a safe and welcoming platform for newcomer students within the school environment. It provides a space to meet other students, share stories, make friends, mentor others, and work on student projects.
For more information, contact one of our Sarnia area settlement workers:
Lambton Kent District School Board
Elementary Schools - Karima Nigim
karima.nigim@swo.ymca.ca
226-559-3142
Secondary Schools - Asma Ahmad
asma.ahmad@swo.ymca.ca
519-381-4550
St. Clair Catholic School Board
Mackenzie Nolan
mackenzie.nolan@swo.ymca.ca
519-466-5338