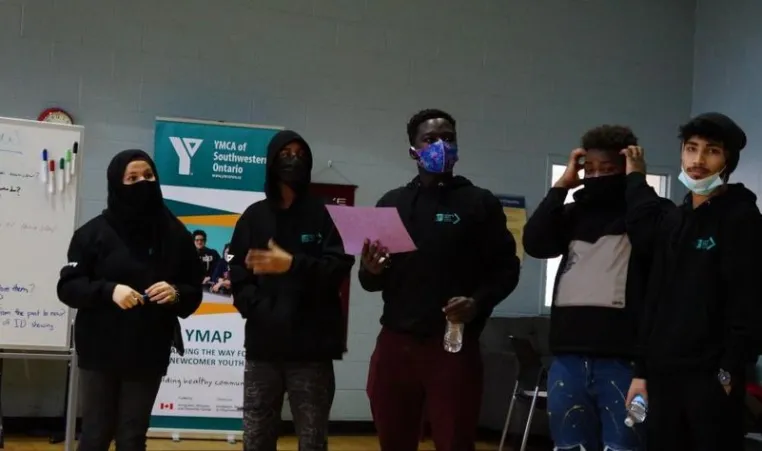 On March 15th and 16th, the YMAP teams from Windsor, London, and Sarnia hosted a youth conference to help educate youth on issues facing Indigenous communities in Canada. Staff lead a series of youth-driven activities that focused on wellness and building skills to help youth become leaders in their community. 
The highlight of the conference was the guest speaker- fancy powwow dancer and well-known social media Indigenous activist, James Jones (a.k.a. "Notorious Cree"). Mr. Jones educated youth on a variety of topics related to Indigenous culture, including a men's powwow fancy dance; playing the wooden flute and a full hoop dance performance; traditions and storytelling; living a healthy life through culture; and of course, diversity, inclusion, and reconciliation. 
Youth were also able to talk with Mr. Jones directly through a lively Q+A period and try out powwow dance moves for themselves. Overall, the conference was a resounding success across all three locations and proved to be an amazing and educational way to engage youth during the March Break.
For more information about YMAP, please visit www.ymcaswo.ca/programs/community/newcomer-youth