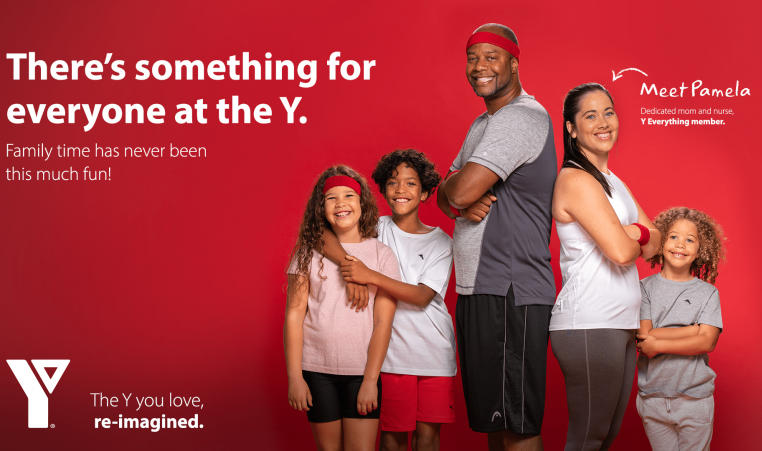 TUESDAY, SEPTEMBER 7, 2021
YMCA Debuts New Membership Options to Better Serve Families
 
The fitness industry has been one of the hardest hit throughout the pandemic, but even when doors were closed, the YMCA has been evolving. The YMCA has unveiled new membership options that will increase access to all communities across Southwestern Ontario.*

Throughout the past year, the YMCA conducted hundreds of hours of research and development and the outcome was the creation of a unique new membership structure that will help individuals and families in Southwestern Ontario return to a healthy and active lifestyle, according to their needs and budget.

"Even though we had to close our doors for a majority of the pandemic, we were still very busy with the development of these new membership options", said Andrew Lockie, Chief Executive Officer, YMCA of Southwestern Ontario. "We spent months conducting research, talking to many community stakeholders, staff, volunteers and members to develop our new membership structure according to the needs of community members, all while thinking 'how can we make the YMCA even more accessible to everyone?'. We are confident that with these new membership options along with our financial assistance program, we can welcome more children, adults, households, and seniors than ever before."

By offering four different membership plans based on age and household makeup, these new and flexible options allow the Y to become more accessible than ever before. The Household membership, an exciting new development for the Y, allows anyone living together under one roof to access the Y for one price, regardless of how many people. Other membership types include a Child membership for those aged 0-12, an Individual membership for those aged 13-54, and a Senior membership for those aged 55+.  A rarity in the fitness industry, none of these memberships require a contract, time commitment or any additional fees to join.
 
"We understand that individuals and families need to be flexible with their time and resources, therefore we need to give them the ability to do just that", said Mike Ennis, Chief Operating Officer. "No matter anyone's age, goals, and budget, there's a new YMCA membership that will invite and allow everyone in our community to take advantage of the Y's world-class facilities."

Another exciting development with the new plan is that within each membership category there are three options of memberships – Y Essentials, Y Enhanced, and Y Everything.  A Y Essentials membership gives members fundamental access to YMCA facilities in each category, a Y Enhanced membership expands the services accessible to each member, while Y Everything, as the name suggests, gives members access to all amenities the Y has to offer in-branch and in the community.

While the new membership structure promotes increased accessibility, the YMCA understands that financial barriers still exist. Knowing this, the Y has enhanced their financial assistance program so that individuals and families who have the greatest need in their communities can still enjoy all the amenities that the Y has to offer.
 
To learn more about the new YMCA membership options and how they suit your needs and lifestyle, click here!
*New membership options offered at participating branches including Bob Hayward YMCA, Bostwick YMCA, Central Huron YMCA, Centre Branch YMCA, Family YMCA of St. Thomas-Elgin, Lambton Shores YMCA, Middlesex Centre YMCA, North Middlesex YMCA, Petrolia YMCA, Sarnia-Lambton YMCA, Strathroy-Caradoc Family YMCA, Stoney Creek YMCA, Woodstock YMCA.