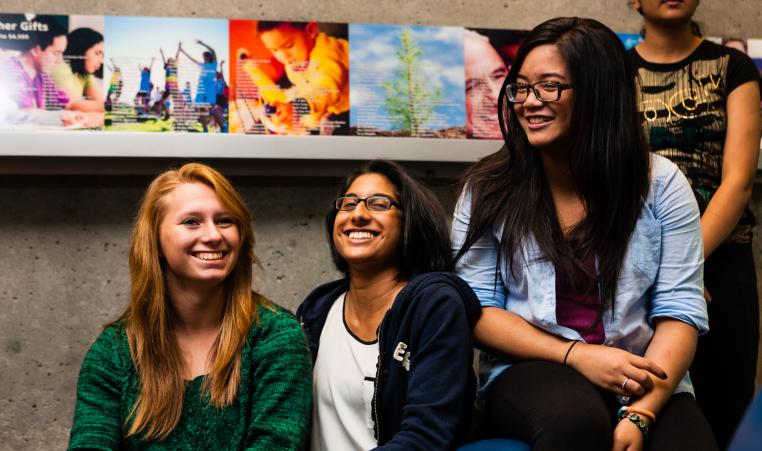 THURSDAY, FEBRUARY 18, 2021
YMCA of Southwestern Ontario Awarded $10,000 Ted Rogers Community Grant

The YMCA of Southwestern Ontario is excited to be announced as a recipient of the Ted Rogers Community Grant, supporting our next generation of leaders and innovators. The $10,000 grant will support youth programming in the London, Sarnia, and Windsor regions including services for newcomer youth.
"Newcomer youth are disproportionately isolated during the current global pandemic. By running engaging, educational, and thoughtful weekly sessions online using the Rogers grant, we can not only address immediate needs in the daily lives of youth, but also equip them with tools to impact their communities for the better," said Andrew Lockie, CEO, YMCA of Southwestern Ontario. "Thanks to this Ted Rogers Community Grant we are able to continue to create innovative virtual interactions introducing music, fitness, educational, and meaningful opportunities for youth to connect with their peers."
The YMCA is one of five grant recipients in Southwestern Ontario this year, which is awarded to organizations that are making a difference in the lives of local youth in grades 7 to 12. Through programs in innovation, entrepreneurship, STEM, mentorship, and community leadership, these organizations are providing critical supports to youth across the region by building confidence and pride, while helping them achieve their highest potential. Rogers is proud to have provided more than $170,000 in grants to organizations in Southwestern Ontario since the program launched in 2017.
"As organizations across Southwestern Ontario continue to face challenges due to the pandemic, support from Ted Rogers Community Grants are helping them provide critical programs for youth in our communities," said Philippe Oille, President of the Southwestern Ontario Region, Rogers Communications. "This year, that support is more important than ever before, and we are proud to lean in to help the next generation of youth achieve their dreams through the pandemic and beyond."