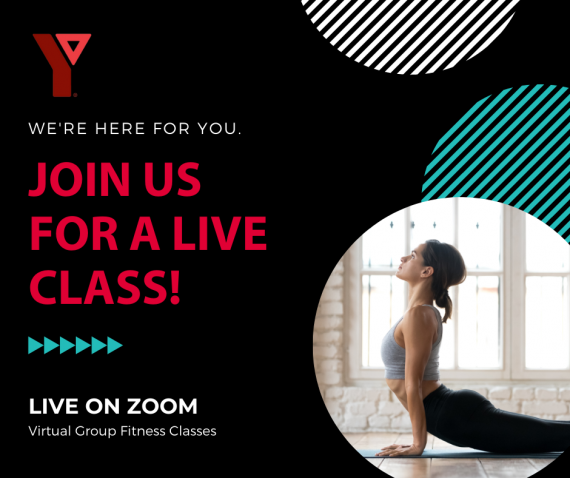 VIRTUAL LIVE FITNESS CLASSES
Join uplifting instructors LIVE on ZOOM for a variety of our most popular classes including: Yoga, Boot Camp, Core, Chair Fit, Total Body Conditioning, and MORE!
Ready to register for a FREE class?

1) Log into the registration portal
2) Click "Health, Fitness & Aquatics"
3) Click "Register for a Program"
4) Select the Virtual HFA classes you'd like to register for
5) A Zoom link will be sent to you via email prior to the class
Need assistance registering? Don't know your login and password? We can help! Email us at membership.relations@swo.ymca.ca 
VIRTUAL Y FOR KIDS!
Discover the Y kids programming you know and love online! Explore our collection of fun videos and resources designed to help kids stay busy, active, creative, and inspired.
WORKOUT FROM HOME
We're here for you - even at home. The Virtual YMCA is your all-access pass to online fitness resources and services, YFitness home workout videos for all fitness levels, and streamed fitness classes from our Y Trainers. Discover everything you need to help you reach your fitness goals online.
YFitness - At Home Workouts
YFitness will help you get your daily dose of YMCA fitness and community with amazing workouts! Workouts are designed for almost any fitness level and can be done from your living room for FREE.
Including Cardio, Strength, Yoga & Pilates, Stretch & Core, Gentle Fit, and Youth classes.