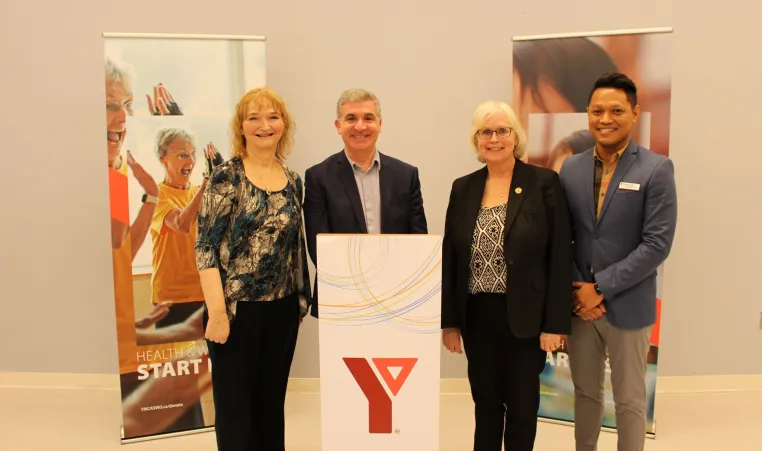 January 17, 2023 - On Tuesday, MPP Peggy Sattler met with the team at the YMCA of Southwestern Ontario to celebrate a $150,000 Resilient Communities Fund grant received from the Ontario Trillium Foundation (OTF). These funds are supporting the Y with its pandemic recovery by providing it with the resources to implement effective and sustainable data management and digital solutions to better meet the community's needs.
"I am so pleased by the OTF's recognition of the vital role played by the YMCA of Southwestern Ontario in strengthening families and communities. For many organizations, COVID not only necessitated a shift to online delivery, it also highlighted the value and potential of digital services," said Peggy Sattler, MPP for London West. "Moving forward from the pandemic, this grant will help the Y build its digital capacity, ensuring new and continued opportunities for Londoners and people across our region to belong, grow and thrive."
This Resilient Communities Fund grant, awarded in 2022, will allow for an improved digital experience for Y members and participants as well as greater data integrity for the complex, multi-faceted data management system that is used to offer the Y's many different programs and services.
"This grant is all about creating digital efficiencies and enhancing the experience for our Y participants; it's about adjusting the way we do things to meet the community's changing needs in the wake of COVID-19," says Andrew Lockie, CEO, YMCA of Southwestern Ontario. "We're grateful to OTF for funding this digital roadmap, and for helping us keep our Y communities across the region strong, healthy, and connected."