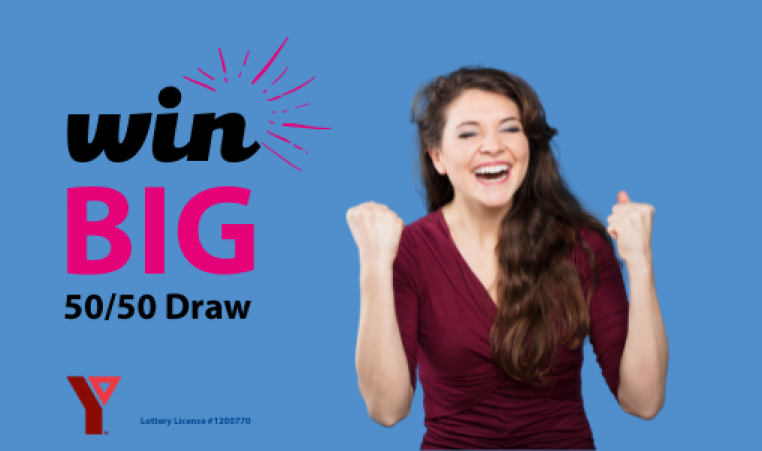 We've also improved your odds of Winning BIG.  
The fourth time will be the charm for the winner of the YMCA's Win BIG 50/50 Draw. The final Grand Prize winner of 2021 will receive their winnings just in time for the Holidays! With over $90K in prizing awarded, how would YOU spend a windfall? Also, don't forget, tickets are a great option for those impossible to buy for people on your holiday shopping list!    
We've had winners across the Southwestern Ontario, maybe you'll be next? Just ask previous Grant Prize Winners Sheri, Josi & Shirley… it COULD be you!  
With a $1,000 guaranteed Early Bird prize being drawn on November 17th, NOW's the time to hop on to help build the jackpot and guarantee your shot at both the Early Bird and Grand Prize. We've even increased your odds by doubling the number of chances you receive for the $50 ticketing option – the most popular ticket option for past draws. Get 300 chances for $50!   
Funds raised to support Strong Kids to continue our commitment to ensure that no one is turned away from accessing the Y's programs and services, regardless of income. With our branches reopened and the impacts of the pandemic on physical wellness and family income for so many of our participants, there's never been a better time to strengthen our communities by offering the gift of wellness and community connection through our Y.   
With your support, the Y is Building Healthy Communities. Every Day.   
Our first Grand Prize winner, Sheri, had this to say about her Big WIN!  
"I was utterly gob smacked when I found out I won the jackpot. I missed the live call and had a message on my phone. As soon as I heard it, I frantically called back, hoping it wasn't one of those draws where if you are not present at the live draw, they choose another winner!!" 
"With the winnings, I hope to do a few renovations to the house and take a trip with my daughters, once COVID restrictions lessen. In the meantime, the money has been safely invested." 
"This win couldn't have come at a better time! It allows me to pursue different opportunities without the burden of financial worries." 
"The YMCA is a wonderful charity that has programs and assistance for people of all ages. This 50/50 jackpot is a worthwhile contribution, which is the reason I bought the tickets in the first place."