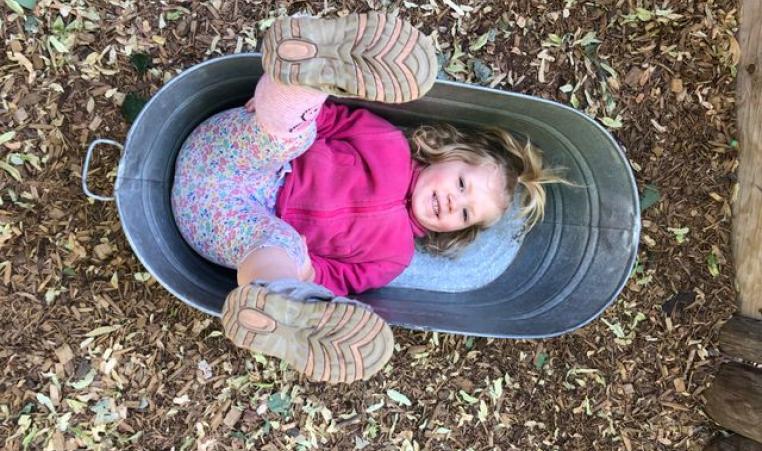 YMCA of Southwestern Ontario is pleased to announce that YMCA associations from across the country have been chosen to participate in the newest phase of our Outdoor Play Project: Embedding Outdoor Play Training, A YMCA National Early Learning and Child Care Transformation, YMCA Learning and Teaching Hubs.  
YMCA Learning and Teaching Hubs support community integration of theory to practice in outdoor pedagogy. The selected centres have shown great enthusiasm and passion for outdoor pedagogy. Each will receive enhanced support and training in outdoor play including research methodologies, Early Childhood Education (ECE) student knowledge, and community partnerships to create long-lasting change for children in Canada.  
Please join us in congratulating these centres who will be on the forefront of outdoor innovation for Early Learning Professionals in Canada: 
YMCA John Miller Child Development Centre – YMCA of Medicine Hat  
YMCA Childcare – YMCA of Greater Moncton  
YMCA Cantiro Child Care – YMCA of Northern Alberta 
Cobourg YMCA – YMCA of Northumberland 
YMCA Child Development Centre Sutherland – YMCA of Saskatoon  
Sprouts Child Care Centre – YMCA of Greater Vancouver  
Building Blocks on Balmoral – YMCA-YWCA of Winnipeg  
Indian Creek – YMCA of Southwestern Ontario 
In addition to the above locations, two more YMCA associations are in the process of developing a YMCA Learning and Teaching Hub. We are thrilled to be working with associations across the country in the newest phase of our Outdoor Play Project. 
To learn more about our Y's journey in developing Outdoor Play, what makes our playgrounds special, and access family resources, visit www.ymcaswo.ca/programs/child-care/outdoor-play  
For additional information about YMCA Learning and Teaching Hubs, contact Sasha Patterson