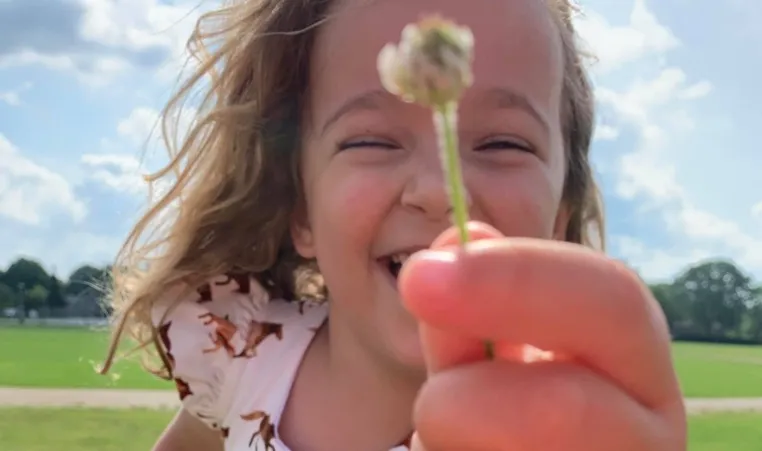 On Monday, July 3, kids across Southwestern Ontario (ages 4-12) will leap into summer with the first day of YMCA Summer Day Camp – and, thanks to the generosity of TD Bank Group and its fellow funders, camp is even more accessible this year to children of all backgrounds, beliefs, and abilities.
With a grant of $20,000 to the YMCA of Southwestern Ontario, TD is providing Day Camp Experiences for Newcomer Families. Combined with the Y's financial assistance program, TD's support is allowing newcomer children to participate in YMCA Summer Day Camp free of charge. Kids from places such as the Middle East, Ukraine, Central America, and South America will enjoy the fun, friendship, and adventure of day camp in 2023.
Another component of YMCA Summer Day Camp is the Inclusive Camping Program. This program gives children with physical, developmental, or behavioural barriers the chance to attend day camp without restrictions, and with one-on-one support from a trained Inclusion Counsellor. The Catherine and Maxwell Meighen Foundation and The Harry E. Foster Charitable Foundation provided generous grant support to allow the YMCA to best serve our Inclusion Campers in 2023.
Both programs are now at capacity for Summer 2023.
"From Chatham, up to Goderich, over to Woodstock, and all the places in between, we're happy to offer YMCA Summer Day Camp and all the fun that goes with it," says Andrew Lockie, CEO, YMCA of Southwestern Ontario. "We're truly grateful to our donors and funders like TD that help make this Y programming more accessible to all."
Fundraising continues with the 2023 Fill the Bus CAMPaign – an effort to raise funds for Y financial assistance (subsidies), with the goal of supporting more than 660 weeks of YMCA Summer Day Camp for children in Southwestern Ontario who otherwise wouldn't have the chance to participate. To contribute to this campaign, please visit: https://www.ymcaswo.ca/fill-bus
-30-
For more information, please contact:
Elyse Sheare, VP Marketing and Communications, YMCA of Southwestern Ontario
Email                                                         
The YMCA of Southwestern Ontario is a multi-service charity that provides opportunities for growth in spirit, mind, and body for people of all backgrounds, beliefs, and abilities. As one of Canada's largest YMCAs, we serve nearly 240,000 people in more than 190 locations across Southwestern Ontario.