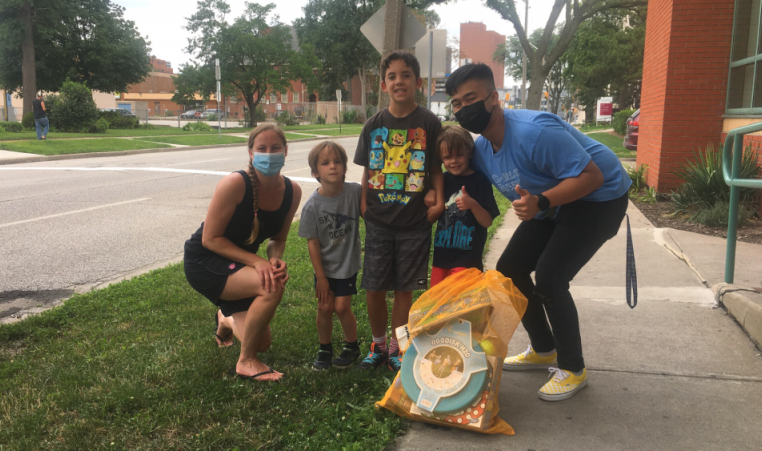 THURSDAY, JULY 29, 2021
YMCA Kids Club families receive summer fun kits!
In the Windsor-Essex region, our Y runs an afterschool program called Kids Club in select school communities. This no-fee program focuses on supporting children and youth in high-needs areas in physical activity, healthy eating, wellness, and personal health education. Kids Club is made possible through the support of the Ministry of Heritage, Sport, Tourism and Culture Industries at the following locations: Frank W. Begley Public School, William G. Davis Public School, Dougall Ave. Public School, Marlborough Public School, Prince Edward Public School, Roseville Public School, Immaculate Conception Catholic Elementary School, and St. James Catholic Elementary School.
This year, due to school closures, there were leftover funds from the program. We decided to do something that would benefit Kids Club children and families during the pandemic, and put together 150 packages with tween kits, family game bags, and provided each participant's family with a $100 Walmart gift card!
"Tweenie Pack" included:
Shampoo, conditioner, body wash
Toothpaste, toothbrush, dental floss
Band-aids, Kleenex, hand sanitizer
Deodorant and lip balm
Family "Games Bag" included:
Board and card games (Trouble, Connect 4, Battleship, Uno)
Bop-It! and Ogodisk
Mini hockey sticks, tennis balls, Helix football
Sidewalk chalk kit, Play Doh, Crayola markers, bubbles
YMCA staff members volunteered to help pick up and gather all the items, compile them into bags, and distribute them to families. It was a fun experience, and the project was greatly appreciated by both parents and children! Kids Club is one of the many ways the Y works to support families and build healthy communities.