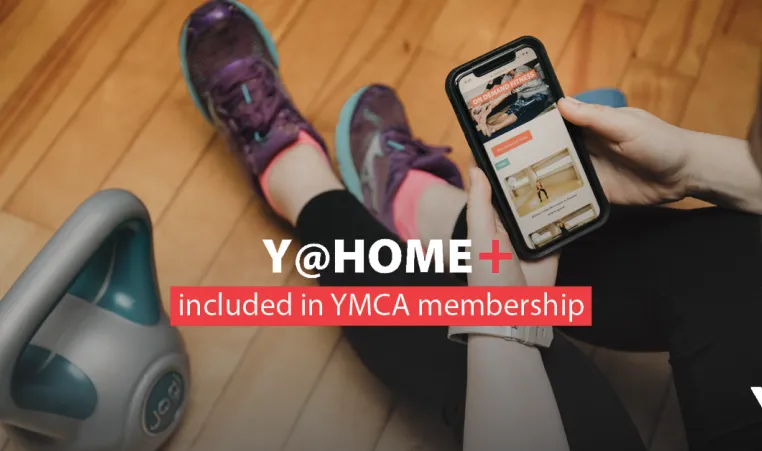 MONDAY, JANUARY 3, 2022.
YMCA offers premium virtual fitness programming to Health & Fitness members during closures.
On January 3, 2022, the Ontario government announced the province is temporarily moving to a modified step two of the Roadmap to Reopen, which includes closing indoor sport and recreational fitness facilities including gyms, with the exception of athletes training for the Olympics and Paralympics and select professional and elite amateur sports leagues.
In the announcement, Dr. Kieran Moore, Chief Medical Officer of Health stated that "while the risks for severe illness are lower with Omicron than with the previous variants of concern, it is far more transmissible and hospitalizations are expected to continue to increase placing greater pressure on our health system."
As noted in the Ontario News Release, the measures will be effective as of Wednesday, January 5, 2022, at 12:01 am for at least 21 days (until January 26, 2022), subject to trends in public health and health system indicators.
What does this mean for YMCA Members?
1) As of January 5, membership fees will be put on hold. Due to the holiday, payments up until January 7 were scheduled to be withdrawn prior to this announcement. If you notice a withdrawal during this time, please note that fees will be applied upon branch re-opening.
2) As a thank you to our loyal members, we are extending virtual programming through Y@HOME+ to all our members on hold. Y@HOME+ includes:
EatPlantJoy (New in January!) - Healthy, nutritious, stress-free meal planning with Dr. Sarah Lucas, MD.
Live Fitness - 30 classes each week including Yoga, YMCA Arriba, YMCA Barre, TotalFit, and Bootcamp.
Fitness Videos for all levels and ages to get active anytime, anywhere.
Workout Plans and coaching programs including instructional videos and downloadable workout cards.
Kids and Family Activities include arts and crafts, sing-alongs, and more.
Wellness Programs include meditation and leadership development.
An Inclusive and Active Community from the comfort of your home to motivate you!
We are in this together and the Y will be here for you, even when we can't see you in person. We will share updates throughout the temporary closure and can't wait to see you again soon.

Your Virtual Community Awaits.
Y@HOME+ is our virtual YMCA experience providing members with access to YMCA programming and services you can do at home. Perfect for any busy schedule or snow day. :) Email us for more info on how to activate your Y@HOME+ account today!