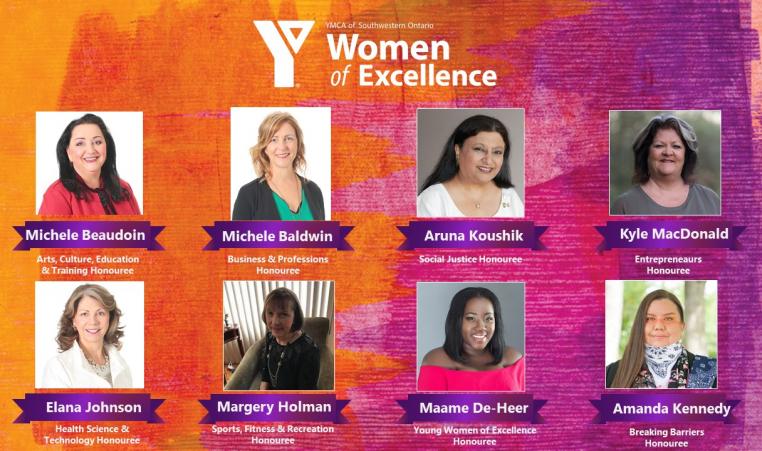 TUESDAY, JUNE 1, 2021
YMCA Women of Excellence Awards raise over $211,000 for the Y's Strong Kids Campaign!
On May 19th, over 750 households virtually celebrated 9 incredible women making a difference in their communities and industries across Southwestern Ontario. Congratulations again to the 2021 YMCA Women of Excellence:
Presented by BMO, the Virtual YMCA Women of Excellence Awards raised over $211,000 to support the YMCA Strong Kids campaign, ensuring everyone has access to Y programs and services regardless of their ability to pay. This is one of the many ways the YMCA of Southwestern Ontario works to build healthy communities. Thank you to all the sponsors and attendees for being a part of this inspiring evening!
Did you miss the event? Read more about the honourees in the program and watch their stories from the event on Youtube.