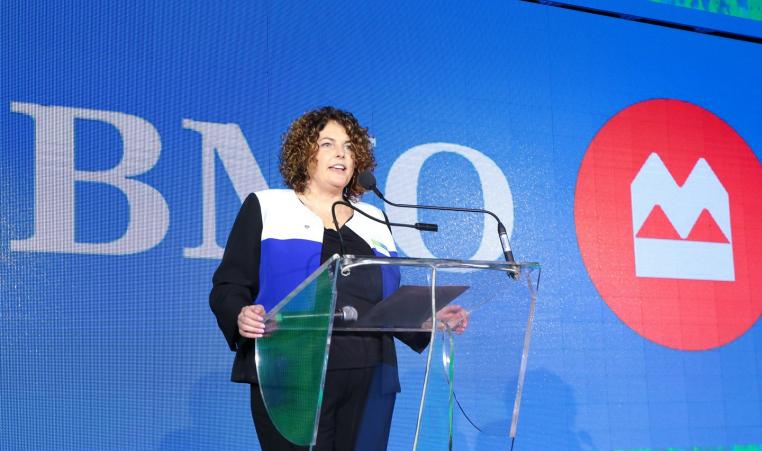 THURSDAY, DECEMBER 3, 2020
YMCA Women of Excellence nominations open across Southwestern Ontario with two new award categories!

The 2021 YMCA Women of Excellence awards are expanding across Southwestern Ontario, celebrating the achievements of inspiring women throughout all communities in our association. The awards program recognizes and encourages women whose outstanding activities contribute to the vitality of the local, regional, or global community. Nominations are now open for the 2021 ceremony which will be held virtually on Wednesday, May 19.
Celebrating the awards as a virtual event this year provides the unique opportunity to expand the program's reach and acknowledge the achievements of women in multiple communities in our region. "While we are unable to host an in-person awards dinner, the shift to a virtual celebration is a great opportunity for us to celebrate our recipients' remarkable achievements across an even wider region than before. We are looking forward to celebrating women in any of our regions across Southwestern Ontario, including Woodstock to Windsor from the east to the west, and Goderich to Point Pelee from the north to the south," says Andrew Lockie, CEO YMCA Southwestern Ontario.
This year's event, presented by BMO, will also feature two exciting new award categories recognizing a woman taking action in the field of social justice, and a self-identified woman of colour, LGBTQ2+ member, or woman with a disability who has broken barriers in their profession, industry, or community. 
If you know a woman in Southwestern Ontario who has made a unique and exemplary contribution to her field, we hope you will take this opportunity to nominate her for the 2021 YMCA Women of Excellence Awards.
Award Categories:
Arts, Culture, Education & Training
Sponsored by TD
Recognizes impactful contributions to the creative arts, culture, or heritage in the community; or leadership in education through teaching, research, training and development or alternative learning programs.
Business & Professions
Sponsored by PwC
Recognizes achievement in a business or profession in the public, private or non-profit sector.
NEW! Breaking Barriers
Sponsored by RBC
Recognizes a self-identified woman of colour, LGBTQ2+ member, or woman with a disability who through their personal or professional experience, has broken down barriers for themselves or made significant improvements that benefit others in their profession, industry or community.
NEW! Social Justice
Sponsored by Scotiabank
Recognizes impact and advocacy in Social Justice through work or by taking action against social, ethnic, or gender inequalities.
Entrepreneurs
Sponsored by Ivey Business School at Western University and Schulich School of Medicine & Dentistry
Recognizes achievement in organizing and operating a business or businesses, taking on considerable financial risks and other initiatives to do so. 
Health, Science & Technology
Sponsored by 3M
Recognizes outstanding achievement or contributions to the health, wellness, science, or technology industries.
Sport, Fitness & Recreation
Sponsored by EY
Recognizes significant impact and contribution to fitness and athletics, through recreation community programs, education and amateur or professional sports.
Young Woman of Excellence
Sponsored by CIBC
Recognizes a young leader (18 to 30 years of age) who demonstrates inspiring commitment, achievement, and leadership in their community, school, or workplace.
All nominations must be submitted by 3:00 pm EST on January 21, 2021, to be considered. 
Women of Excellence raises money to support important YMCA initiatives that foster personal growth in spirit, mind, and body. This year, the YMCA Women of Excellence Awards will directly support the YMCA Strong Kids campaign which helps ensure that every child and family has access to YMCA camps, programs, and services, regardless of financial circumstances. Ticket sales for the virtual event will go on sale following our February 25 media announcement.