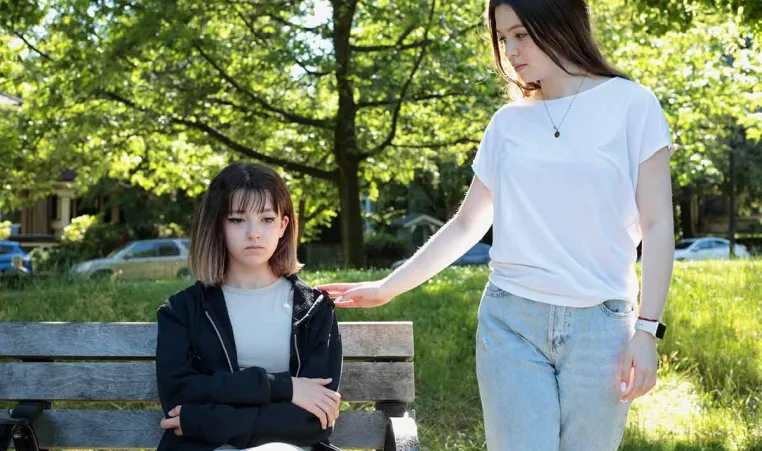 The Government of Canada recently announced that it has committed $6.9 million to YMCAs across Canada in funding through the Public Health Agency of Canada's investment Supporting the Mental Health of Those Most Affected By COVID-19 to promote increased access to youth mental wellness supports through the YMCA's Y Mind and Mind Medicine programs.
Y Mind is an innovative, youth informed, early intervention program that helps teens and young adults manage stress and anxiety. Helping young people cope with anxiety and improve their sense of well-being, Y Mind introduces them to evidence-based tools and connects them with peers and experienced professionals. 
Y Mind was developed by the YMCA of Greater Vancouver (now YMCA BC) in response to a need for free and accessible mental wellness support for youth. This program has been adopted by several YMCAs across Canada, including YMCA of Southwestern Ontario. The program has been youth-informed and adapted based on evaluation and community feedback to ensure that it meets youth and communities where they are. Evaluations from results show reductions in anxiety and increased sense of wellbeing following involvement in the program, and these changes are sustained even 3 months following the program. Youth can access the Y Mind program at no cost, no diagnosis, and no referral – we are focused on reducing stigma and increasing access to programs like this.
Mind Medicine is a sister program that offers the Y Mind curriculum in a culturally responsive manner. Delivered by Indigenous serving organizations for Indigenous participants, Mind Medicine facilitators incorporate Indigenous teachings and stories into the Y Mind curriculum to support young people in learning ways to cope with anxiety.
"We are very grateful for this funding provided through the Public Health Agency of Canada, that enables our Y to provide free, effective tools and support to youth who are facing negative mental health impacts, emerging from the pandemic. The YMCA is passionate about the health of young people, and especially providing the skills to act as a foundation for mental wellness." said Andrew Lockie, CEO of YMCA of Southwestern Ontario.
"It is essential that we increase the resources and remove the barriers to mental health supports for young people in Canada, especially those in underserved communities who have been disproportionately facing the negative impacts of the pandemic." remarks The Honourable, Carolyn Bennett, Minister of Mental Health and Addictions, and Associate Minister of Health. "Today's funding to the YMCA will help young people across Canada know that it's okay to not be okay, and that through these evidence-based, youth-informed programs, more supports will be available."
You can read more in the Government of Canada's press release here.
For more information on the Y Mind program, please visit https://www.ymcaswo.ca/y-mind.